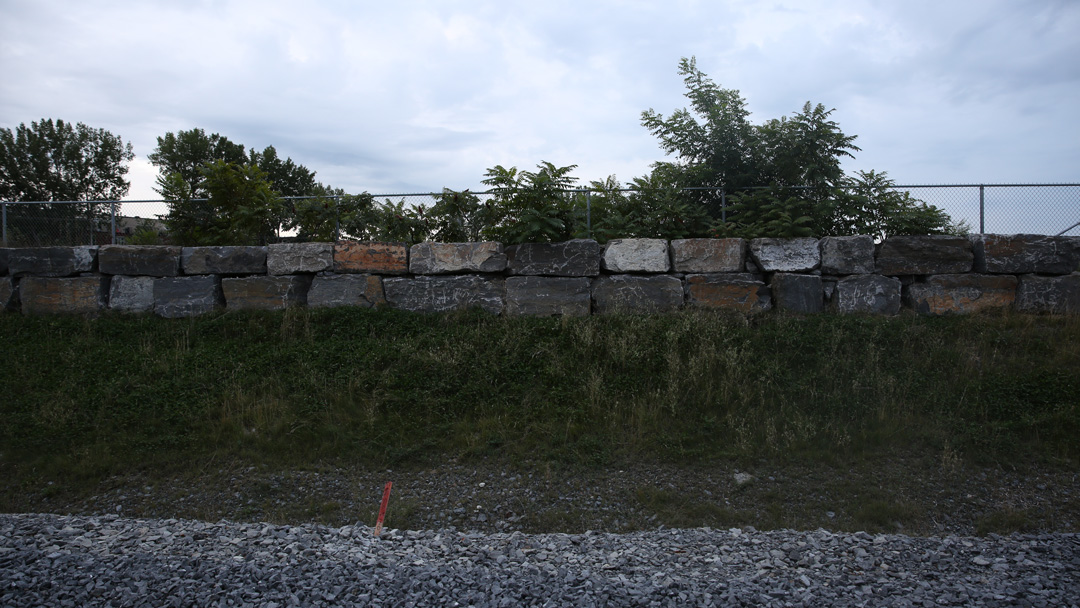 There is a musicality to the sounds of a city: the lingering resonance of a church bell, the low subterranean rumble of an approaching train, the cacophony of cyclists, cars, trucks and trains in transit; and the wavering tones that emanate from streetlights, power lines and ventilation ducts - these sounds create a meditative counterpoint to the transient rhythms of the urban soundscape.
Sounding the City is an online exhibition dedicated to recording specific urban environments and re-imagining their soundscapes through site-specific installations and acoustic interventions. These installations emerge from their surroundings and occur in the environments themselves. They invite our ears to focus on the music of the places we find ourselves in, and draw our gaze towards characteristics of urban environments that might otherwise go unnoticed.
On our walks through the city we discovered places that are undergoing significant change. Many are neglected or in-between spaces, and they may vanish in the near future. As we direct our attention to their uniqueness, their sounds and their resonances with past and future are transformed into memorable experiences. In a sense, our work is a living archive where these spaces can live on in our collective memory, even as they disappear from sight.
JEN REIMER & MAX STEIN
Jen Reimer (CAN) & Max Stein (USA) are sound artists based in Montréal and Los Angeles. Their work explores the resonances of urban and rural sonic environments through in-situ performances, installations and spatial recordings.
Since 2008 they have created a series of performances and installations in abandoned and public spaces in Montréal and abroad including Wellington Tunnel, St Urbain Underpass, Bain St-Michel (Montréal), Mãe D' Água (Lisboa, PT), Tunnel Bénedit-Jobin (Marseille, FR), Rotonda Besana (Milan IT), Vapaan Taiteen Tila (Helsinki, FI) and Sottopassaggio di Porta Vescovo (Verona, IT). Their performances combine live and processed horn and field recordings with the inherent sonic environment to create an immersive and physical experience of sound and space.
002 - SÃO MIGUEL—2017
Project by Jen Reimer & Max Stein
Completed during the Invisible Places 2017 artistic residency in April 2017
Visual identity for website LOKI
Posto de Transformação Nº 511 Installation presented as part of Invisible Places 2017, 8 April 2017
Rua de São Miguel 41 Installation presented as part of Invisible Places 2017, 9 April 2017
Supported by matralab - lab for research-creation in the performing arts at Concordia University
003 - GUELPH—2018
Project by Jen Reimer & Max Stein
Completed as part of IICSI and Musagetes Improvisers in Residence program between February-September 2018.
Visual identity for website, publication and exhibition LOKI